Prince George will celebrate his fifth birthday on Sunday, and he is a little boy who is growing up fast.
"The Duke and Duchess of Cambridge are very pleased to share a new photograph of Prince George to mark his fifth birthday - thank you everyone for your lovely messages", Kensington Palace captioned the cute image on their Instagram page.
His full name is His Royal Highness Prince George Alexander Louis of Cambridge.
While Prince George may be third in line to the throne, his parents, the Duke and Duchess of Cambridge, are keeping that nugget of information hidden from their first-born as best they can.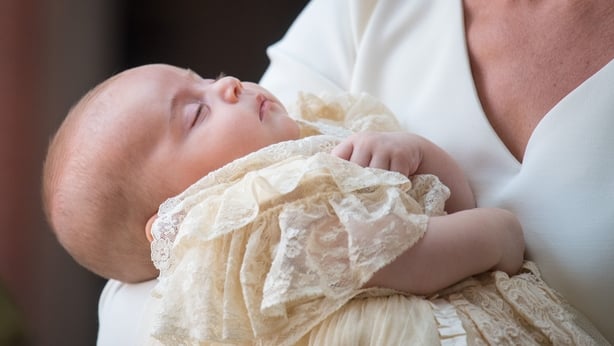 A sleeping Prince Louis was carried to his christening by his mother
George was last seen at the christening of his baby brother Louis at the Chapel Royal at St James's Palace on July 9, and in official photos marking the royal baptism. He's not the oldest of Queen Elizabeth II's seven great-grandchildren, but he's the one most likely to be a king, some day in the far future.
The adorable image of George holding Princess Charlotte on his lap is definitely a must-watch. George has indulged in some serious conversation with the U.S. president Obama.
The photo taken at Clarence House shows the Prince as a happy and confident little boy and comes after an exciting year for the youngster, from completing his first school year to once again joining his great grandmother the Queen on Buckingham Palace's balcony to mark her official birthday.
George has two younger siblings.
Trump legal team waived attorney-client privilege on Cohen recording
Her lawyer, Michael Avenatti, claimed Friday there were "multiple" tapes and urged Cohen to release all audio recordings publicly. They shared the recording with Trump's lawyers as well, The New York Times reported, citing three people briefed on the matter.