The teenager only had a few days worth of supplies and survived by catching fish, burning wood from his hut to cook them, and sipping seawater through his clothes to minimize his salt intake.
Aldi Novel Adilang, 19, was plucked from the ocean by a cargo ship near the USA territory of Guam in the western Pacific Ocean on 31 August.
The Indonesian teenager has survived about 7 weeks adrift at sea after the floating wooden fish trap he was employed to mind slipped its moorings.
Earlier in July 2018, Aldi Novel Adilangi was carrying out his job as a lamp keeper on a floating fish trap (known as a rompong) while 125km at sea off the coast of North Sulawesi, according to The Guardian.
He said that more than 10 ships sailed past him as he headed towards the remote Pacific island, but failed to notice him.
Adilang has since reunited with his family and is doing well.
Mr Aldi was contracted for six months by the fish trap owner to light lamps around the rompong with a power generator every night to attract fish.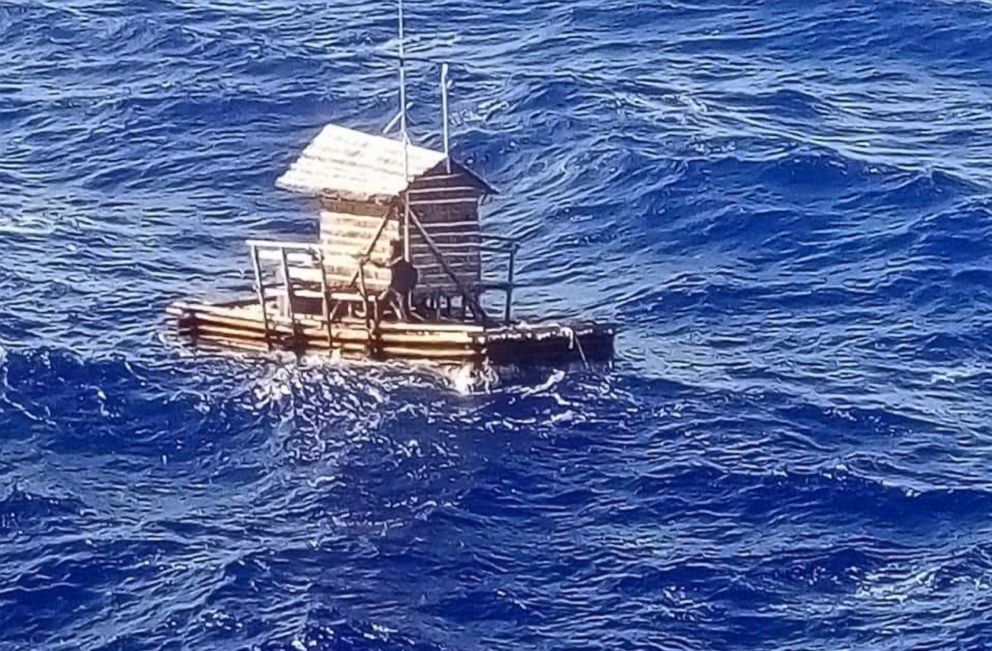 Indonesian Consulate General in Osaka via AP
Each week someone from his company would come to harvest the fish from the traps and deliver him fresh supplies of food, water and fuel.
The rafts are anchored with ropes and Mr Adilang said strong friction caused them to break.
"After he ran out of the cooking gas, he burned the rompong's wooden fences to make a fire for cooking", Mirza Nurhidayat, another consular official, told the Jakarta Post.
"Aldi said he had been scared and often cried when adrift", said Fajar Firdaus, a diplomat based in the Japanese city of Osaka.
He said more than 10 ships passed him by during his time at sea before one saw him and stopped on August 31.
The consulate posted pictures of Aldi on dry land on its Facebook page, it said: 'The Indonesian Consulate in Osaka would like to thank the parties who have helped the rescue process until Aldi's return safely to the country'.
Adilang is the youngest of four siblings and arrived back home on 8 September, in good health despite his ordeal.
Meghan Markle reveals her 'something blue' from the royal wedding
Queen of the World airs in the United Kingdom on ITV this week, and on HBO in the USA next week. The two part programme - Queen Of The World - examines the Queen's role on the global stage.