As confirmed in an exclusive report by Deadline, Paramount Pictures is developing a reboot of Face/Off - John Woo's 1997 action thriller featuring John Travolta and Nicolas Cage as an Federal Bureau of Investigation agent and a terrorist, respectively, who assume each other's identities through experimental face transplant surgeries.
Starring Nicolas Cage and John Travolta and directed by John Woo, the original Face/Off centers around an Federal Bureau of Investigation agent who surgically swaps faces with his criminal nemesis to go undercover in his gang.
Paramount has hired "22 Jump Street" screenwriter Oren Uziel to pen the script with Neal Moritz producing.
As Archer tries to find out where a bomb is located in a city by pretending to be Troy, Troy wakes up from a coma and undergoes his own high-experimental face and voice transplant to become Archer. Archer must then race to stop Troy, the man who murdered his son years earlier, from wreaking havoc on his personal life, all while looking like his arch-nemesis.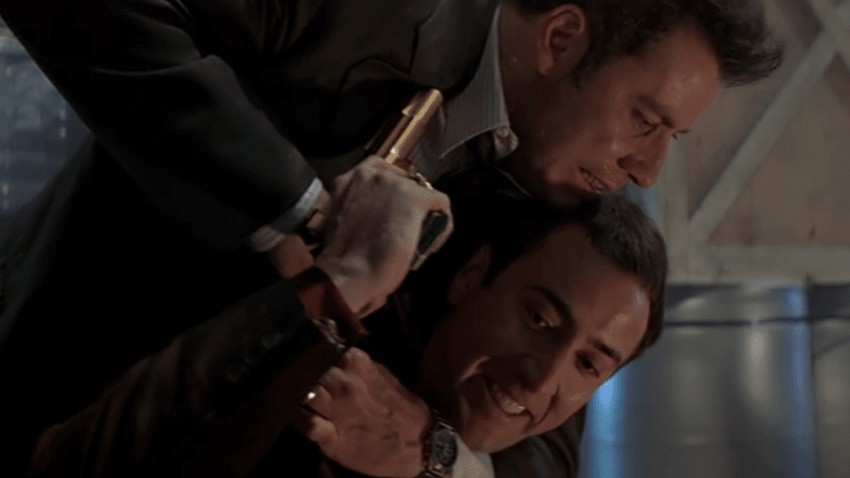 Released to strong reviews, "Face/Off" was a success at the box office with $245 million grossed worldwide, or approximately $391 million in 2019 dollars.
David Permut, who served as a producer on the original film and was nominated for an Oscar on his work with Mel Gibson's Hacksaw Ridge, will executive produce the reboot.
In addition to "Face/Off", Uziel is now attached to two in-development Warner Bros. blockbusters: a film adaptation of DC's "Supergirl" and the sequel to "Pokemon: Detective Pikachu". He is repped by WME and Writ Large.
Won't allow illegal immigrants in Assam: Amit Shah
He also assured that Article 371 (A) to (J), which gives special provisions to northeastern states, will not be tweaked. Amit Shah in NEDA meet on NRC: The Home Minister held a meeting with BJP's northeast allies.