If the work continues at the current pace, Tepco estimates it will run out of storage space by 2022, forcing the company and government to mull measures in order to tackle the problem, according to Efe news. "The whole of the government will discuss this, but I would like to offer my simple opinion".
Japan's Chief Cabinet Secretary Yoshihide Suga referred to the minister's comments as "his personal opinion".
The magnitude 9.0 natural disaster in 2011 was the most powerful quake ever recorded in Japan, and the fourth most powerful natural disaster in the world.
Tokyo Electric was not in a position to make a decision, but would follow the government's policy once it is formulated, a utility spokesman said.
Earlier this month, government officials told a meeting with embassy officials in Tokyo that they were still considering options for handling contaminated water at the Fukushima plant.
For the last eight years around 200 tonnes of radioactive water have been pumped out of the damaged reactor buildings every day.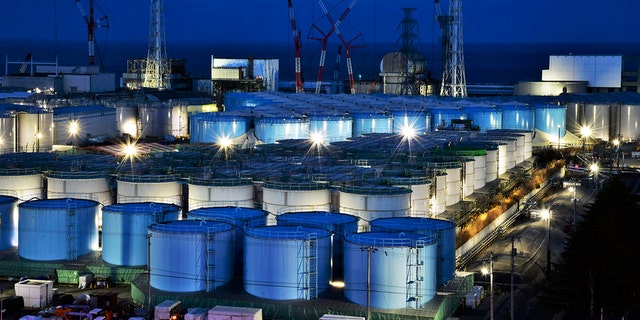 The power plant has been holding more than 1 million tons of water, that's slightly radioactive, in more almost 1,000 tanks since the disaster in 2011.
But the water, now stored in tanks at the Fukushima plant, is regarded by the government as relatively harmless to humans.
Although Tokyo Electric has attempted to remove radioactive material from the water, which is held in hundreds of tanks at the site. Once used and contaminated, the water is put into storage.
Radioactive water from the plant has been filtered through the Advanced Liquid Processing System, which removes highly radioactive substances like strontium and caesium but leaves in the less risky tritium, according to TEPCO.
"Workers at the plant must keep the molten fuel at the nuclear plant cool". As well as simply releasing water that has been treated to reduce radiation levels into the sea, the government is considering burying it in concrete pits well below the surface or injecting it into deep geological strata. "Huge amounts of contaminated water are being generated", NHK described.
The Japanese government only a year ago acknowledged that a worker at Fukushima, who died of lung cancer in 2016, contracted the illness from his exposure to high levels of radiation at the plant, making him the first and only official radiation-related fatality there.
Detroit Lions collapse in Week 1: Here are 5 bright spots
It's the second straight year a game ended in a tie in the first week after the Browns and Steelers did the same thing last year. The Lions will return home to take on the Los Angeles Chargers (1-0), who just beat the Andrew Luck-less Colts, 30-24.