A Jaguar spokesperson issued a statement saying that the reviewing of production schedules is "standard business practice" to ensure balanced market demand.
Last week, the firm's boss Ralf Speth warned that the wrong Brexit deal could cost tens of thousands of auto jobs and risks production at the firm, especially if there are delays at ports and on motorways due to customs checks.
"We are, however, continuing to overproportionally invest in new products and technologies, and are committed to our United Kingdom plants in which we have invested more than £4bn since 2010 to future-proof manufacturing technologies to deliver new models".
Mick Livingstone, a senior convener for union Unite at JLR Castle Bromwich, said: "Rather than Tory MPs, who have no idea what they are talking about sniping from the sidelines, they need to wake up and recognise the shambles they have created and the damage they are doing to the United Kingdom auto industry".
Birmingham Erdington Labour MP Jack Dromey blamed the cut in production on a combination of "Brexit chaos" and the mishandling of the transition from diesel cars in the United Kingdom by ministers.
"#Brexit now threatens the jewel in the crown of #British manufacturing excellence". Ministers must get it right or the future is bleak.
"Just one part missing could mean stopping production at a cost of 60 million pounds a day". That is a huge risk.
"We depend on free, frictionless, seamless logistics".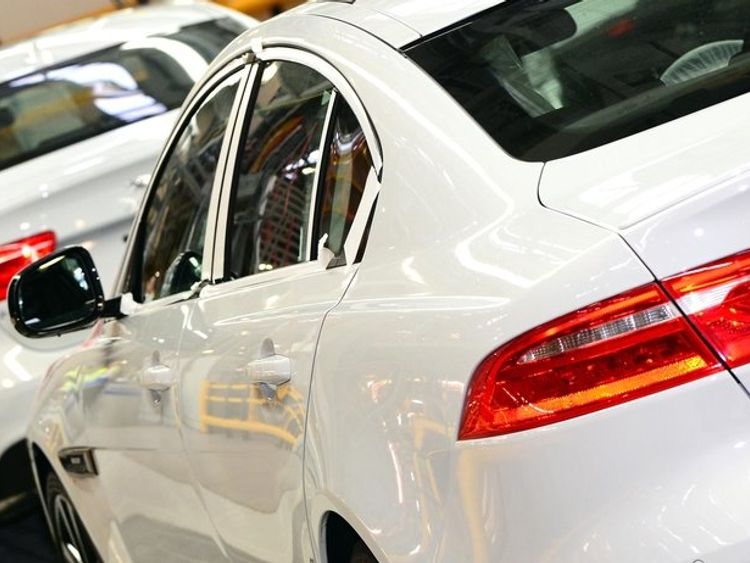 Image The Jaguar XE is among the models produced at Castle Bromwich. Pic JLR
"At the end of the day we are British".
On Monday morning, hours before JLR revealed its plan to move to a three-day working week at Castle Bromwich, Conservative Brexiter Bernard Jenkin accused Speth of "scaremongering" and "making it up".
Conservative lawmaker and Brexit supporter Bernard Jenkin earlier on Monday accused Speth of "making it up" when asked about the automotive boss's comments, which included a warning that it was already more attractive to build cars overseas with Brexit adding uncertainty. "We've had figures made up all the time by the scaremongers in this debate and I'm afraid nobody believes them", he told the BBC's Today programme.
"A hard Brexit or no-deal will be catastrophic for Britain's automotive industry", Dromey warned. Earlier this year, the company announced reduced production at its plant in Halewood, Merseyside, where models such as the Range Rover Evoque and Land Rover Discovery Sport are built.
The company said in April it would not renew the contracts of 1,000 temporary workers at two factories.
He said the change was meant to prevent further job losses at JLR.
"This is the continuing effect of the chaotic mismanagement of the Brexit negotiations by the government which has created uncertainty across the UK's automotive industry and the manufacturing sector generally", said Assistant General Secretary Tony Burke.
"To ensure future growth, we need political and economic clarity at home, and the continuation of beneficial trading arrangements with the European Union and other key markets", SMMT chief executive Mike Hawes said.
Alzheimer's walk raises more the $400,000
The Walk to End Alzheimer's is sponsored nationally by Edward Jones Investments and locally by Piqua Manor and Garbry Ridge. After the ceremony the walk will begin. "And that'll start right after the opening ceremony".