The big match to look forward to at the weekend is between the defending World Rugby Sevens Series champions South Africa who will face the reigning Rugby World Cup Sevens New Zealand. In South Africa, they are drawn in Pool C alongside Fiji, France and England.
Trael Joass' Etene Nanai-Seturo and Taylor Haugh have joined the team after Kurt Baker' Jona Nareki and Akuila Rokolisoa all sustained injuries before the Dubai event kicked off. Sam Dickson' Scott Curry and Regan Ware picked up injuries during the tournament. "It's unfortunate that we won't have Jeff in Cape Town but we believe that Cyprian and Onyalla will provide adequate cover in the tournament", he told Nation Sport on Wednesday. A late call on his availability will be made closer to the weekend.
He says it felt like they played for themselves in those opening matches and not for the team.
"The entire country celebrated the life of Nelson Mandela this year and we're honoured to also have an opportunity to pay our respects as in this specially designed "Madiba" jersey as part of SA Rugby's contribution to the centenary celebrations of our first democratically-elected president", Blitzboks captain Philip Snyman said.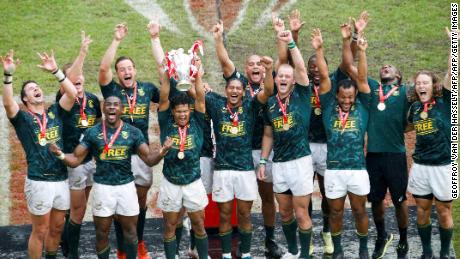 "It was very emotional standing on Robben Island' wearing this special jersey'" said Snyman.
"We want to play to our potential for ourselves and for everyone out there. I think we will really inspire them by the fact that we will play in a limited edition jersey, a one-off jersey, as a tribute to the late Madiba", Snyman said. You only get one opportunity to play in front of your home crowd, 50,000 people supporting you and then 50 million people at home.
Snyman was confident that they would be able to make the necessary tweaks to improve on their sixth-place finish in Dubai.
Nathan-Wong added: "I'm stoked with the win - this tournament we really had each others' backs".
Yellow Vests leader: Fuel tax moratorium is crumbs, we want the baguette
Since returning from the G20 summit in Argentina over the weekend, Macron's actions have done little to change that perception. The Elysée also confirmed the announcement to network France 24. "This violence must end", Philippe said.