A French ski patroller has died after being caught in an avalanche in Switzerland, but rescuers haven't found any other casualties so have called off the search on the piste in Crans-Montana, police said on Wednesday.
A skier captured the terrifying footage on a helmet-cam as he careened down the mountain slope.
Pierre Huguenin, a local avalanche expert, described the avalanche as exceptional and told RTS that exceptional events can never be excluded, while reminding skiers to follow all safety advice and understand that avalanche risk increases as the day progresses due to rising temperatures.
The person filming the moments leading up to the avalanche appear in no rush as they put on their gloves before making their way down the hill. "He was a French ski patroller aged 34", Valais cantonal police said in a statement.
Swiss media said search efforts for the victims included sniffer dogs, four military helicopters and up to 250 rescue workers.
The cause of the avalanche remains unclear.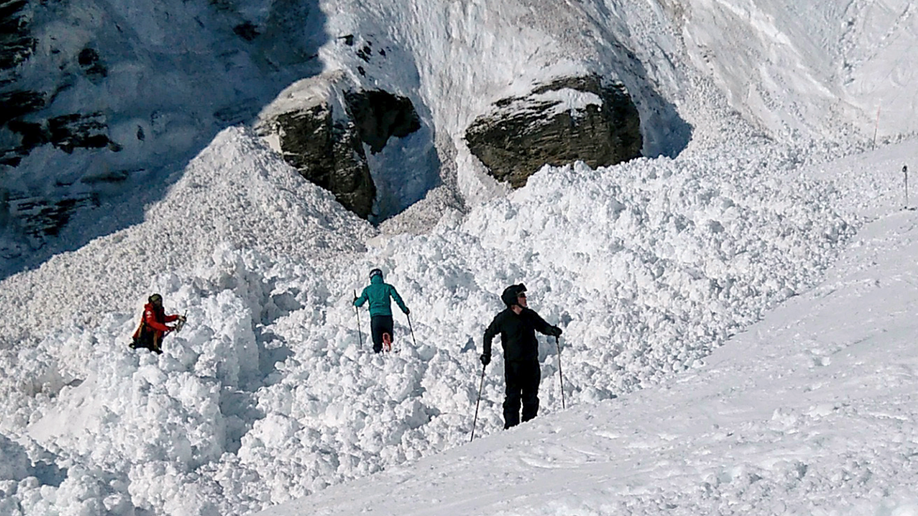 Tuesday's snow slide was rare in that it struck a designated ski area, while the majority of deadly avalanches occur off-piste.
Investigations are now underway to understand what triggered the avalanche.
The witness also claimed that four people had already been pulled from the snow-drift, but this was not confirmed by emergency services.
Rescue crews refused to say how many people could be buried because nobody in the disaster zone had been wearing avalanche detectors, making it impossible to know for sure.
A women's World Cup skiing event involving stars like Switzerland's Lara Gut is scheduled for this weekend on the Mont Lachaux run at Crans-Montana.
Vancouver measles outbreak sending unvaccinated youth to doctors for shots
The World Health Organization says there were 110,000 deaths from measles globally in 2017, a lot of them children under age 5. When the child returned to Vancouver to attend school, other students became infected.