Eminem honored 50 Cent during 50's Hollywood Walk of Fame ceremony. The rapper-turned-actor's star was added to the historic walkway this Thursday.
He said that even though he does not remember many things that happened in 2002, he has quite a clear memory of how he and 50 met. "One of the first things I noticed when he walked into the room was his presence".
50 Cent later went on to own a minority stake in the Vitamin Water company, and also became an executive producer of Starz popular series, Power, in which he also has a co-starring role.
Eminem and 50 have collaborated on multiple projects together over the past 20 years, but Eminem emphasized that their friendship goes far beyond music and business. "What's insane about it to me is the charisma and the personality matched the intensity of his music and that first album is so classic".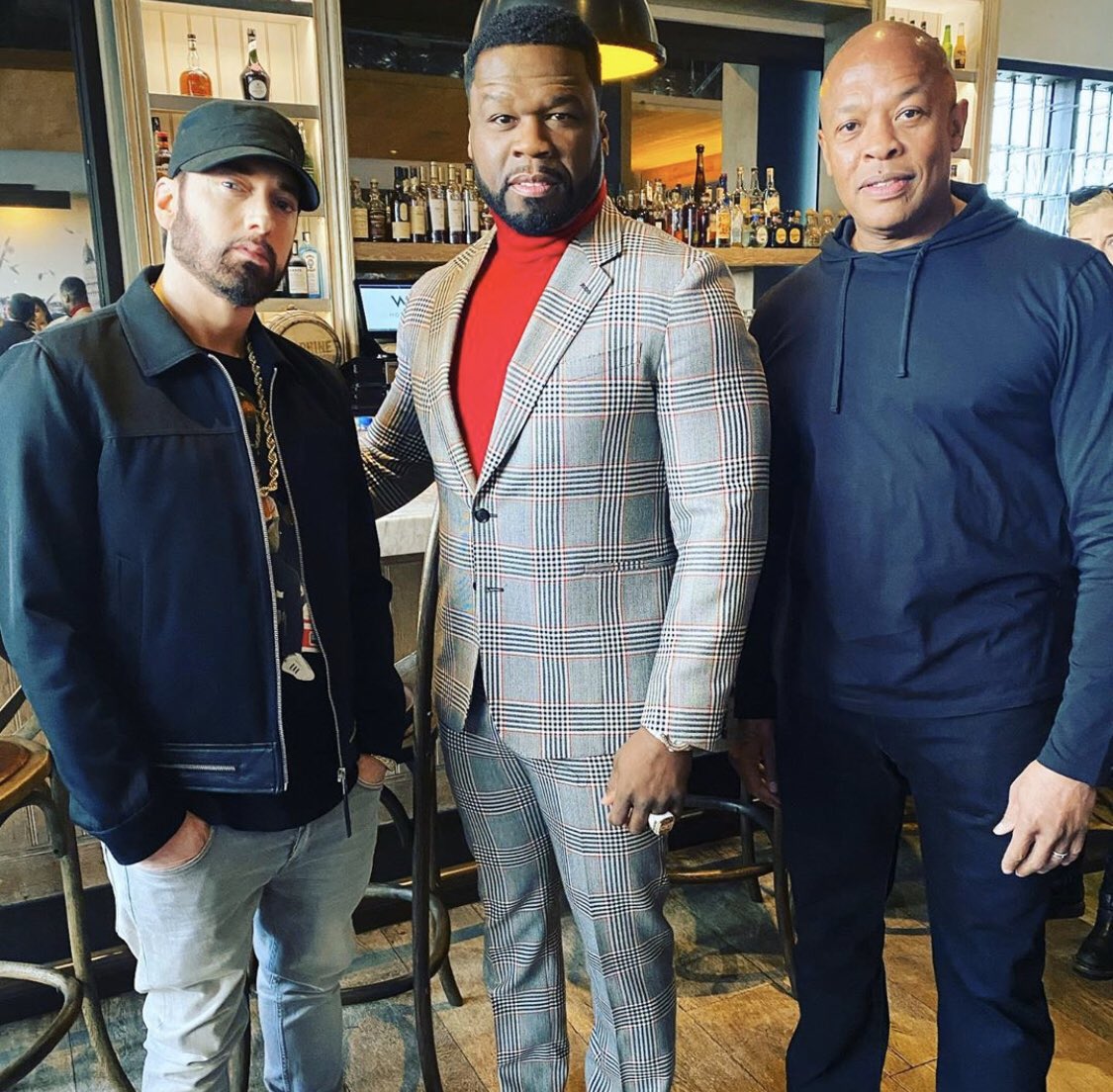 "I just wanna say man, I'm here today because this is not only a business partner to me, it's one of the best friends I've ever known in the world", the Music To Be Murdered By rapper shared.
Eminem claimed he and Dr. Dre were very impressed by 50 Cent's work, and they knew if it impressed them, it was easily going to impress the world.
He added, "I would say that it's much more fun to be his friend than it is to be his enemy", as the audience burst into laughter, "Because this guy is f**king relentless, and he won't stop". Marshall also noted how 50 Cent was a pillar of support for him during the toughest moments of his life.
50 Cent in turn thanked both Eminem and Dr. Dre, who was also in attendance, during his speech. "I don't think my career would have been what it was without [their] support", he said. "Dre is a mentor for the whole squad".
NYC reports first person under investigation for coronavirus
There have been eight confirmed cases of novel coronavirus in the United States and over 12,000 worldwide. The other U.S. cases are California (three), IL (two) and one each in Washington state and Arizona.