"For anyone, at least anyone willing to listen with an open mind, that is what I will seek to demonstrate today", she said, before beginning a detailed defence of her individual decisions, expected to last most of the day.
Ms Davidson hit back, saying: "The first minister characterises this as political games, but I have never forgotten the women who were failed at the heart of this inquiry".
The Scottish government launched an investigation into the former first minister after a number of women came forward with allegations of sexual harassment.
"There's no argument if Nicola Sturgeon broke the ministerial code, the argument is only about how badly she broke it". However, as more evidence is unveiled Sturgeon's mishandling of the complaints made against her predecessor become more visible.
"In one of the most invidious political and personal situations I have ever faced, I believe I acted properly and appropriately, and overall, I made the best judgments I could", she told lawmakers. I answered every question that was put to me.
She said: 'I did not intend to intervene, and I did not intervene'. "It may very well be that I didn't get everything right - that's for others to judge".
With the Scottish Parliament election due to take place in May, Ms Sturgeon added: "I will also in a few weeks subject myself to the ultimate scrutiny, the scrutiny and the verdict of the people of Scotland, the verdict that matters most".
"And as I do so Ruth Davidson will be slinking off to the House of Lords".
Alex Salmond claimed that the Scottish government wasted taxpayers' money pursuing a legal claim that was doomed from the start.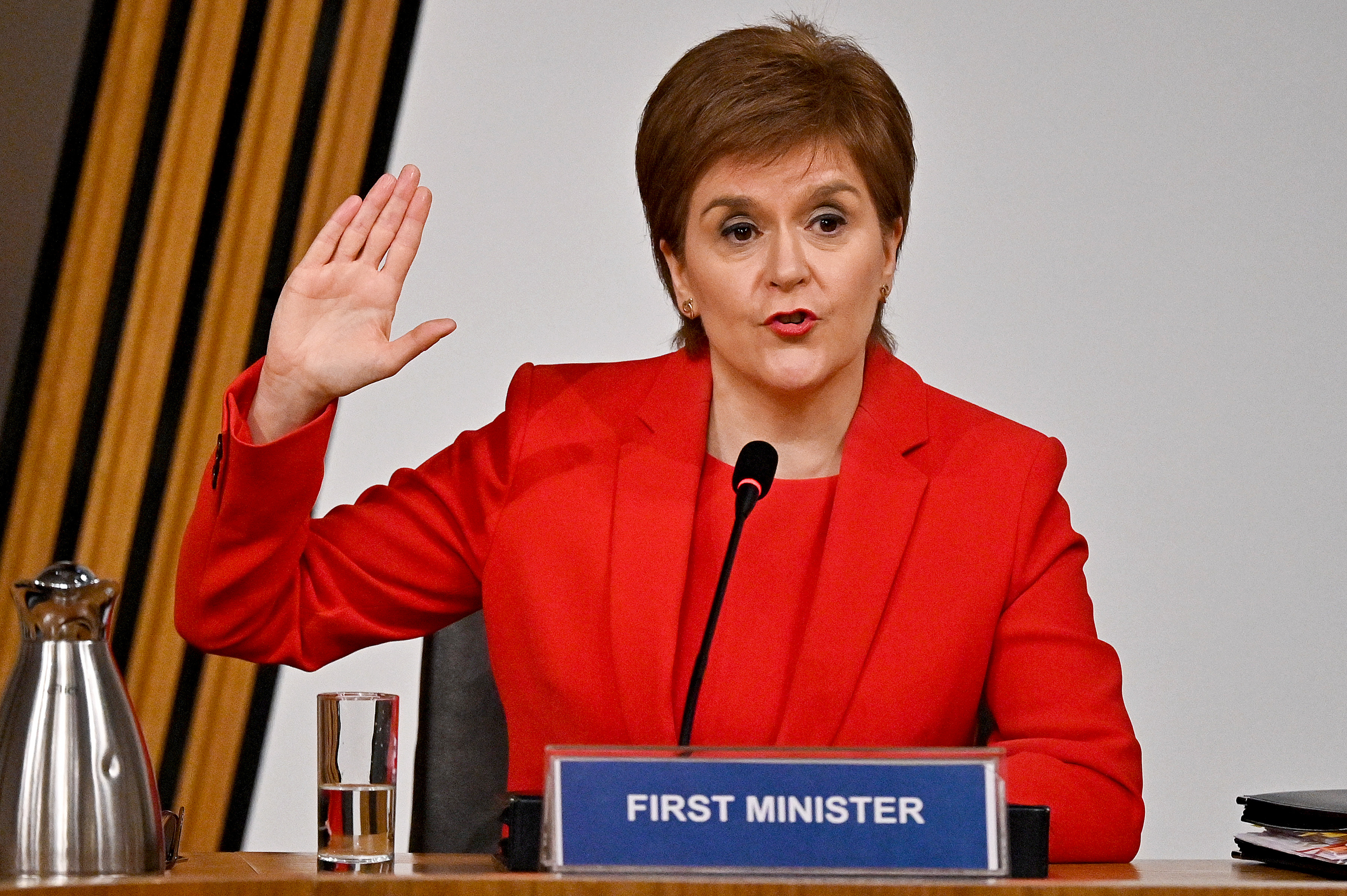 Ms Davidson said those documents show the Government had attempted to "defend the indefensible" before finally conceding the case to Mr Salmond in January 2019.
She accused the First Minister of having "dug her heels in" and pushed ahead with the case, despite lawyers raising concerns.
The leader of the Scottish National Party (SNP) vehemently denied claims that she misled the parliament in Edinburgh about when she knew of the claims against former leader Alex Salmond.
But a relentless torrent of negative and sometimes lurid headlines about the Sturgeon-Salmond row could deprive her of the emphatic win she needs to overcome resistance by British Prime Minister Boris Johnson, who opposes a referendum.
Mr Sarwar responded: "I welcome that commitment from the First Minister, but remember this, we will hold her to that promise".
Salmond, who was cleared of all charges at a trial previous year, has accused Sturgeon of a failure of leadership and said he believed she breached the ministerial code, which is normally considered a resigning matter. "There can be no delay in publishing this report".
However given Mr Salmond was a "long-standing friend and colleague", she said she had tried to let him down gently - accepting that here she may not have been frank enough.
"What we've already seen shows no argument if this government ignored legal advice, they did".
"Governments all over the United Kingdom and much of the world rely on that principle as well".
Biden, Senators Agree to Lower Cutoff for Relief Checks
The other most notable change from the House version will be removing language to raise the federal minimum wage to $15 an hour. And in just the past hour or so, we learned a little bit more about what the Senate version of this bill is going to look like.