The US has imposed sanctions on senior Russian officials over the poisoning of opposition leader Alexei Navalny.
An official on Tuesday said USA intelligence concluded with "high confidence" that FSB officers had poisoned Navalny with the nerve agent Novichok in August 2020.
He is the most high-profile critic of President Vladimir Putin.
The measures, emphasizing the use of the Russian nerve agent as a banned chemical weapon, marked the Biden administration's first sanctions against associates of President Vladimir Putin. An official said Biden's approach would be "very different than what you saw in the previous administration".
In a statement, Secretary of State Antony Blinken said the actions were taken "to send a clear signal that Russia's use of chemical weapons and abuse of human rights have severe consequences".
Novichok was used in a 2018 attack in the English city of Salisbury against a Russian exiled double-agent and his daughter.
Under the sanctions, the assets of the officials in the U.S. are frozen. He has taken a tougher stance than his predecessor Donald Trump towards President Putin.
The Biden administration has vowed to confront Putin for the alleged hacking overseas, as well as for alleged attacks on Russian opposition figures.
What about the European Union?
Long a target in Russian government attempts to shut down dissent, Navalny has repeatedly appealed to the West to start targeting the most powerful business and financial oligarchs of his country, saying only then would Russian leaders take global sanctions seriously.
The 27-nation bloc and the U.S. imposed bans on travel and froze the assets of a number of members of Vladimir Putin's inner circle.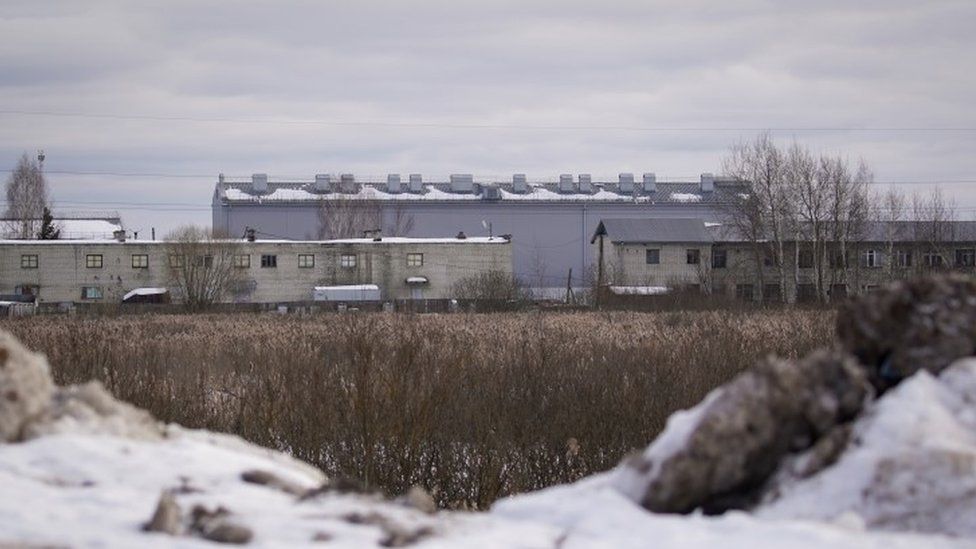 The move follows an earlier series of European Union sanctions.
A chemical weapons research centre was also targeted.
The U.S. Treasury, State and Commerce departments, meanwhile, imposed somewhat broader sanctions that also included penalties for the assassination attempt on Navalny last summer in which he was poisoned with a military-grade nerve agent. The goal is to have a "predictable and stable" relationship that leaves space for co-operation on areas such as nuclear proliferation - but also to be clear that there are costs for behaviour that crosses boundaries "respected by responsible nations".
Further sanctions could be levied in three other areas under review. Officials are also debating how to respond to the SolarWinds cyberattack, election interference and Russian bounties for the death of American soldiers in Afghanistan.
The Russian government responded even before the USA and European Union moves were confirmed.
An EU statement said the four were listed "over their roles in the arbitrary arrest, prosecution and sentencing of Mr Navalny, as well as the repression of peaceful protests in connection with his unlawful treatment". "We urge our colleagues not to play with fire". "We aren't going to tolerate that", Zakharova said in a statement, adding that "we will respond in kind". Navalny is Putin's most prominent opponent.
The 44-year-old blogger has millions of followers on social media.
Navalny was poisoned and fell into a coma during a flight to Siberia last August. In January he made a decision to return to Russian Federation and was arrested on arrival.
In February, a court sentenced Navalny to two years and eight months in prison for violating the terms of his probation while recuperating in Germany. Authorities have transferred the opposition leader to a penal colony to begin serving a sentence, after what rights groups said was a show trial.
Navalny and his supporters say all charges against him are politically motivated.
Captain Sir Tom Moore's spirit lives on, family tells funeral service
His 100th birthday celebrations a year ago included a Spitfire flypast and he was photographed punching the air as it went past. But soldiers carried his coffin, draped in the Union flag, from the hearse to a crematorium and formed a ceremonial guard.